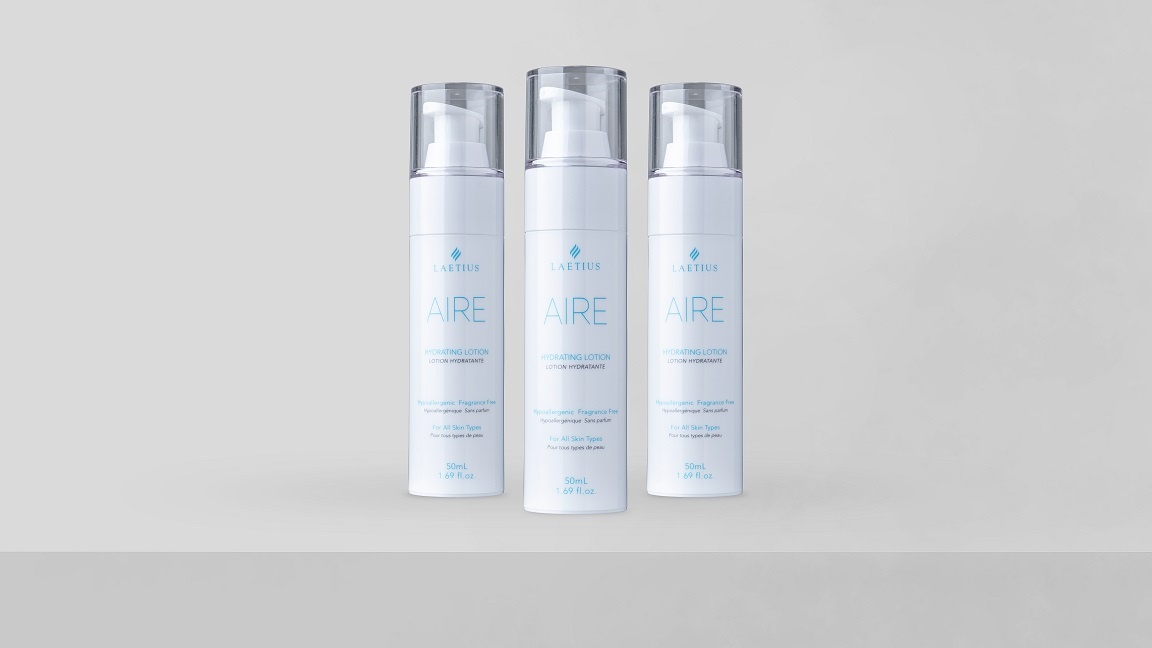 Laetius AIRE: Clean. Simple. Healthy
Sep 25, 2019
The team at Laetius is excited to present a new product line years in the making: Laetius AIRE.
The AIRE series is specifically formulated with clean and simple ingredients to be suitable for all skin types, including extra sensitive skin.
The first product in the AIRE series is our Hydrating Lotion to moisturize skin without unnecessary ingredients.